We've added support for the MTB Motors MP10. This is a two wire connection to the Kato/Stall motor driver. Set the motor type to "STALL" and ensure you have the latest software update on the Stall/Kato driver (released 03-SEP 2023) and you're good to go.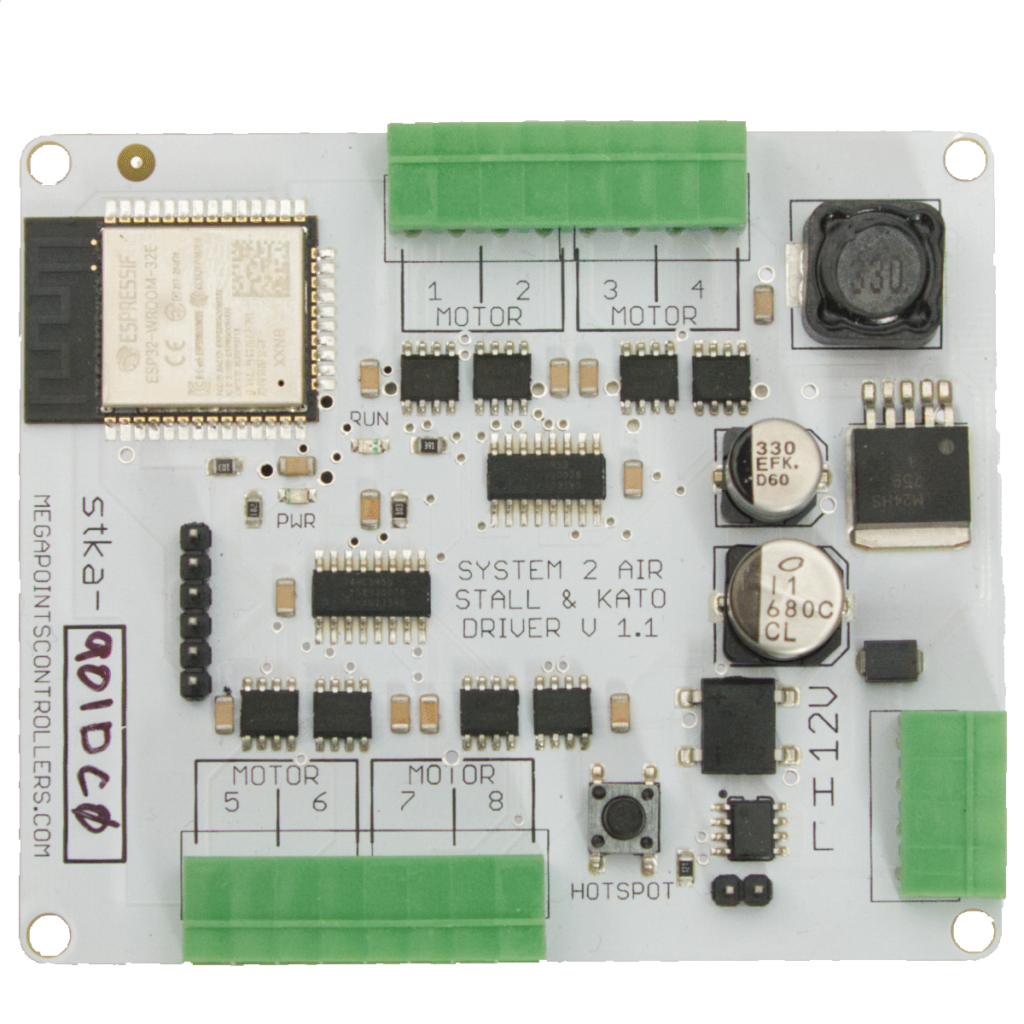 System2 Stall/Kato/MTB Driver
System2 Stall/Kato/MTB driver for up to 8 Tortoise stall analogue motors, Kato Unitrack point motors or MTB MP10 type motors.
Control either via CAN bus (twisted pair network cable) or via Wi-Fi (MQTT).
Supports Wi-Fi modes native and JMRI.