*** Due to the high workload, we are not taking any mimic panel orders until 2024. ***
Custom control panels
Sample panels below …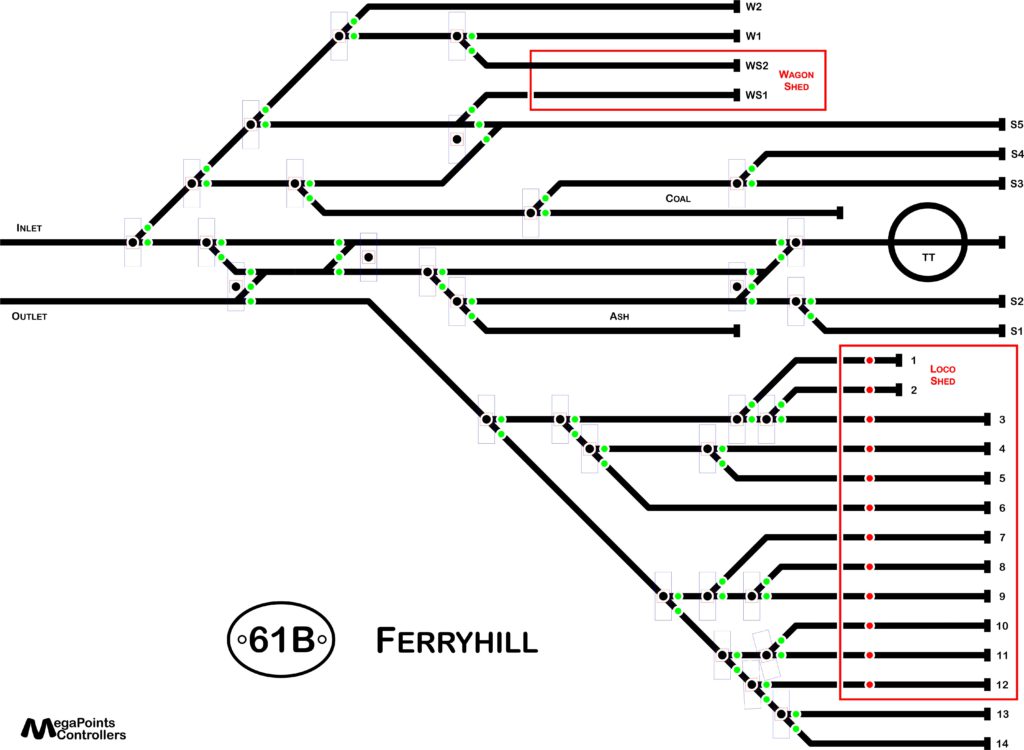 Video showing an overview of the panel manufacturing process.
Download and print our Custom Mimic Panel brochure (PDF).
Video showing the plug-n-play nature of wiring our bespoke mimic panels.
Getting a great looking and functional control panel can seem beyond the normal reaches of the railway modeller. We've come up with a blueprint to design, engrave, cut and colour your perfect panel and all we need from you is a sketch (hand drawn is fine) of your layout or control panel and we'll do the rest for you.
Typically a bespoke mimic panel costs between £200 – £400 depending on size, options and number of roads.
Here are some guide prices for the panels and optional enclosures (boxes):
Panel 100mm x 280mm £ 270.00      Enclosure £  55.00
Panel 200mm x 300mm £ 270.00      Enclosure £  70.00
Panel 300mm x 400mm £ 340.00      Enclosure £  95.00
Panel 600mm x 220mm £ 340.00      Enclosure £  95.00
Panel 400mm x 500mm £ 490.00      Enclosure £  95.00
Panel 900mm x 240mm £ 770.00      Enclosure £ 115.00
See here for sample electronics configuration pricing.
We have a simple eight step process to getting your panel to you:
You submit a sketch or track plan of your layout (email is preferred).
We analyse it and provide you with a written quotation.
You place an order for the panel.
We complete the technical drawings and design incorporating LEDs and buttons of choice.
We submit our design to you for final approval.
You approve the design.
We proceed to cutting, etching, enclosure assembly (if required).
We ship direct to you (includes worldwide shipping).
Worried about wiring up a panel? Well don't. The whole wiring process is plug and socket using ready made (and supplied) cables.
NOTES:
End to end, the whole process usually completes in around six weeks.
Our maximum single panel size is 900mm x 550mm and multiple panels can be joined to create larger designs.
Don't forget to add a layout name to your design. Well print this in large lettering for you. Its good to personalize.
Email us here and let us know your requirements.
We manufacture the mimic panel enclosures in plywood to suit.