The common anode (common positive) version of the AutoSignal is now available.
Common anode and common cathode AutoSignals can be mixed on the same installation, use the appropriate board for your signal.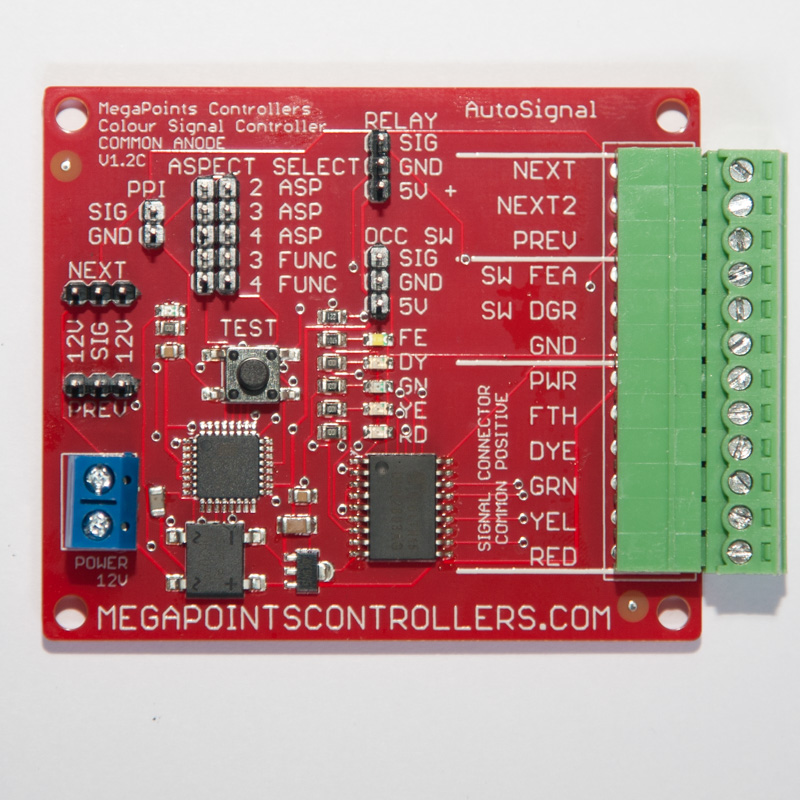 AutoSignal CA
*** On backorder. Expected availability: 09-MAR-2022 ***
Operates up to four aspect colour light signals plus feather.
Common anode (common positive) available now.
AutoSignals are designed to operate independently of any control system and correctly react by reading the track through connected…